The Choir
The purpose of the Choir is to share the gospel of Jesus Christ through music, encourage believers in their walk with Christ, lead the congregation in worship and provide an avenue through which individuals may share their gift and be an integral part of the worship.
The choir has a repertoire which includes music from all periods. Being a member of the choir demands commitment and the singers work hard for the glory of God. Being part of the choir is fun and members always seek to enjoy themselves.
The choir is affiliated to the Royal School of Church Music and runs the Voice for Life Scheme for young choristers. Please see below for more details.
St Nicholas' Choir rehearsals are held in Church on Thursday evenings.
The Youth Choir meets from 6.30pm until 8.pm with the full choir joining them at 7.30pm.
The choir are available for weddings and special occasions.
We sing each Sunday at the 10.30am Parish Eucharist and on other special occasions too.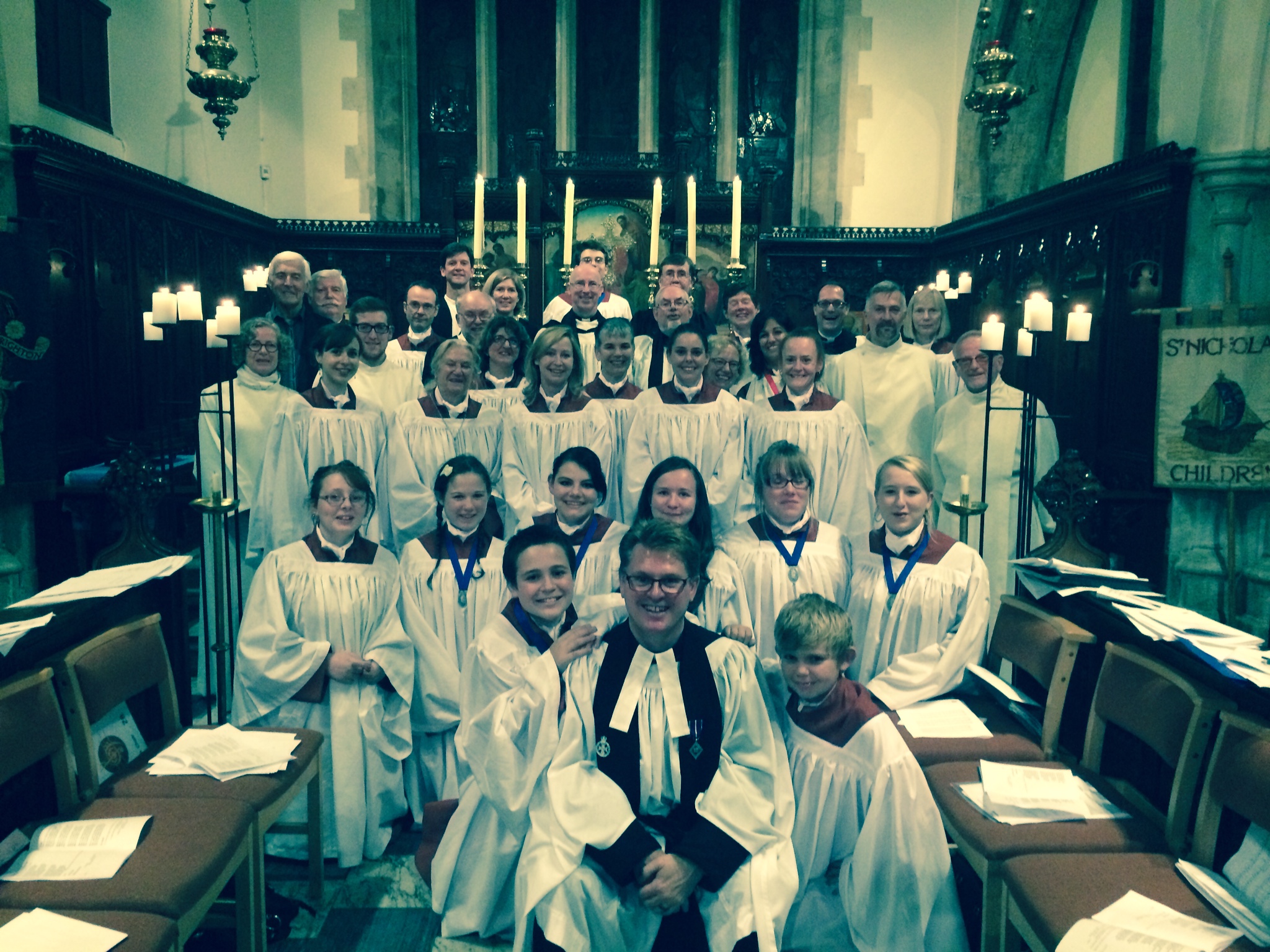 We currently have vacancies in the Youth Choir for 8 - 16 year olds, and in the main choir for Soprano, Alto, Tenor Bass
Contact: Dominic Desouza-Campbell on 01273 985053 or e-mail [email protected]